Comprehensive Commercial Flooring Services End-To-End, Top To Bottom
Seamlessly integrated commercial flooring solutions and services. Through our commitment to unparalleled service, we've become indispensable partners for construction leaders, project managers, designers, and commercial brokers for over three generations.
SPECIFICATIONS & PLANNING
Our experienced sales team has relationships with every leading manufacturer, providing the latest product options and innovations, saving you hours of research time. Throughout our engagement, you receive precise material estimates, optional scenarios, and budget monitoring to make cost-effective, informed decisions. A manufacturer's rep can only show you their products; we show you the right products for your job every time.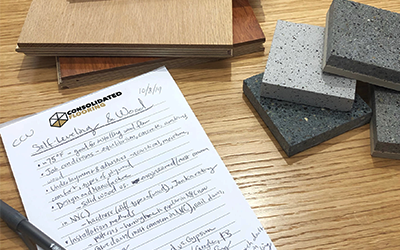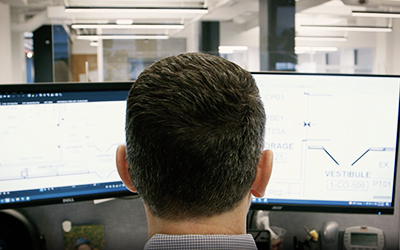 Estimating
Our team provides precise material estimates so that our clients make cost-effective decisions to get the job done correctly —and on budget. We utilize a fully automated and digital Estimating Department employing state-of-the-art technology, ensuring accuracy and precision across all our projects.
Product Sales
A benefit of our market strength is the most competitive pricing available and products manufactured to the finest standards. We utilize our scale to expedite orders assuring that, in the rare case of a quality issue, any resolution is accelerated. We are a member of the Starnet Worldwide Commercial Flooring Partnership, the leading commercial flooring cooperative in the marketplace.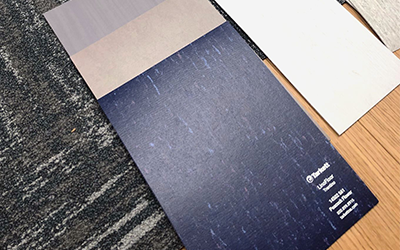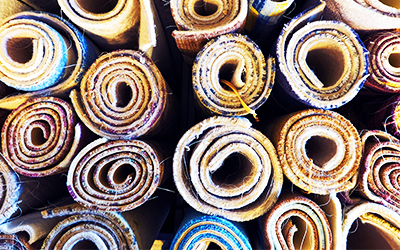 Handling & Warehouse
Our environmentally-responsible facilities feature advanced solar-photovoltaic panels, furthering our commitment to sustainability – in fact, our environmentally-sensitive warehouses receive and ship more floor covering materials than any other contractor facility in the country. An automated inventory tracking system assures goods will be accurately received, stored safely, and retrieved quickly so that projects run smoothly and on time.
Trucking
We own and operate a fleet of delivery vehicles to ensure on-time delivery. With an average of over 50 commercial jobsites running daily, it's imperative that we control our distribution process. Our service vans are outfitted to carry an array of supplies that any jobsite requires, so emergency maintenance calls or unexpected changes are handled promptly and efficiently.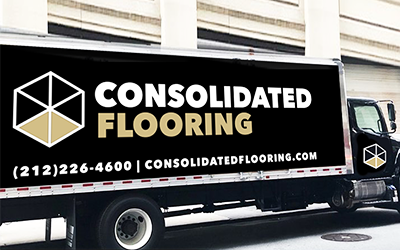 Commercial Floor Leveling
Our Floor Leveling Division employs state-of-the-art design, installation and can execute finished concrete. Additionally, we offer a full line of Portland and Gypsum underlayment, using top-quality, quick-drying floor leveling products that are durable and eliminate damaging emissions. With services including shot blasting, moisture cure, underlayment, toppings, and polished concrete, we provide solutions to a wide variety of floor leveling and sub-floor needs.
Commercial Flooring Installation
As an installation workroom for our first 50 years, no one places more importance on this critical element of the floor covering investment. Quality installation requires expertise, accountability, and hard work. When you demand quality control and fast service, our highly skilled workforce delivers. We install more floor covering with our own associates than any other contractor in the market. Our clients derive no satisfaction from their material purchase until it is properly installed.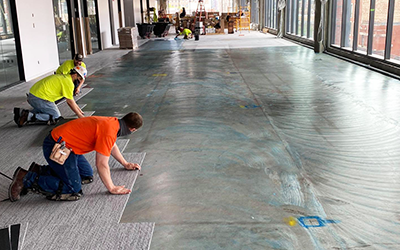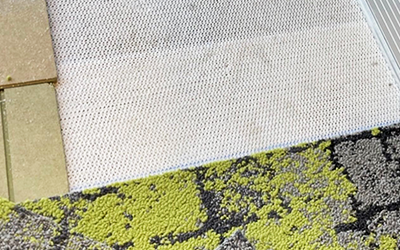 Commercial Flooring Maintenance & Repair
Whether a maintenance program for your entire facility or an isolated repair, our expert technicians utilize environmentally friendly solutions offering a full range of customizable cleaning and maintenance processes. This can include extended warranty protection as well as extra-inventory storage solutions.
Gold Standard Safety
Our Gold Standard Safety program is built on three pillars: Safety Recognition, Safety Results, and Safety Leadership. These three elements work in unison to establish a company-wide embrace of safety as a daily practice that is fundamental to our success. By pledging to make safety an integral part of our company culture, we view safety as a promise and a practice, not just an obligation.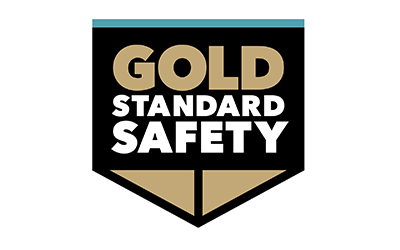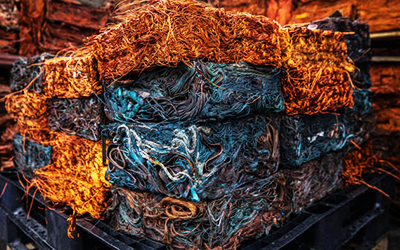 Sustainability
For over 40 years, our goal of diverting material from landfills and supporting environmentally conscious practices of reuse has been recognized as one of the leading carpet reclamation programs in the country. In fact, we have been collecting used carpet for reclamation studies since the 1980s. Today, our advanced collection process supplies feedstock for some of the most innovative recycling programs in commercial flooring.
The ConsoLift System
Our ConsoLift System is a state-of-the-art furniture lifting process for clients with occupied office space. As an efficient and economical alternative to dismantling and removing office furniture, we replace flooring with minimal disruption to your business. Please watch the video below for a complete demonstration of our innovative and resourceful process.