Gold-Standard Expertise Customized for each market segment
We provide exceptional commercial flooring services across multiple industries and market segments. With over three generations of experience, our depth of expertise is unparalleled in the industry.
Aviation
We have extensive experience with aviation facilities. Our services, expertise, and capabilities accentuate design elements, encourage pedestrian flow, and accommodate heavy traffic wear. We can seamlessly integrate interior green spaces and help transform the ambiance of terminals and airport spaces.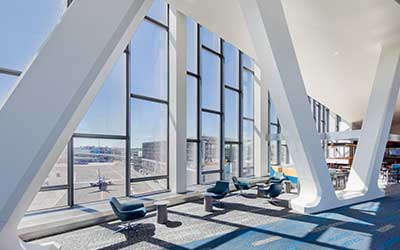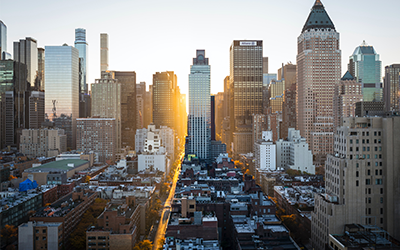 Building & Property Management
We know well the complexities of Building & Property Management flooring. Our portfolio includes high-profile commercial properties showing dedication to durability, aesthetics, and value. Acknowledging the distinct needs of property managers, we guarantee prompt installations, minimizing downtime and disruptions. Our expertise in material durability and maintenance efficiency makes us a trusted partner, ensuring every square foot adds value.
Corporate
Our services for Fortune 500 firms encompass specification analysis, product assistance, custom material take-offs, seaming diagrams, and project management, including maintenance, restoration, and repair. We understand corporate clients' requirements and deliver quick, efficient solutions for space turnover through integrated project management.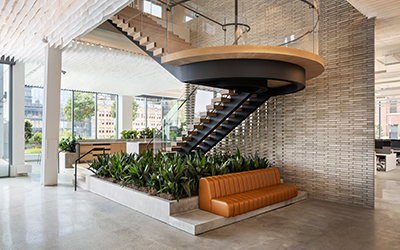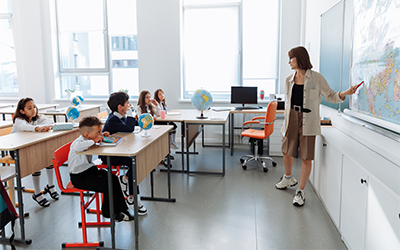 Education K-12
We grasp the specific needs of K-12 educational settings. With experience in commercial floor design and installation, our portfolio covers many projects, each highlighting durable, safe, and appealing solutions for active learning spaces. Delivering smooth installations during academic schedules, we offer unmatched expertise and execution, ensuring your institution has the proper foundation for success.
Higher Education
Campus spaces present unique challenges and opportunities for commercial flooring. Room for experiential learning, collaboration, and study can enhance a facility's design. We have proficiency with high-traffic areas, accommodating events, furniture mobility, and the occasional food or drink spill durability. Additionally, our installation craftsmanship supports acoustics, performance, and underfoot comfort.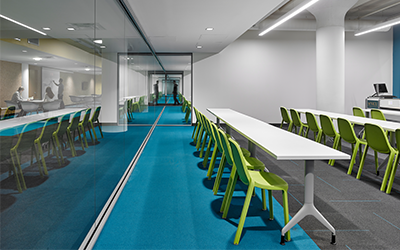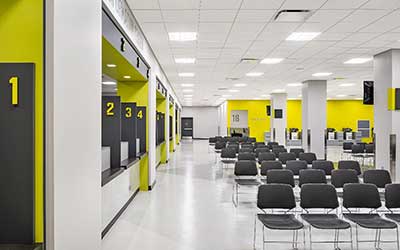 Government
We address distinct challenges in government agencies and high-security locations. Adhering to all protocols, we execute projects seamlessly and efficiently, even in large, busy areas like lobbies and courtrooms. Despite high-traffic wear, we proudly offer continuous maintenance and repair services to maintain these facilities.
Healthcare
We're experts in healthcare design requirements and suitable procedures and products, including:
Slip/Stain-Resistant Flooring
Anti-bacterial Flooring
Sound Mitigation Flooring
Self-Leveling/Safety Systems
Concrete Repairs
Certified in I.C.R.A. best practices
We provide flooring options across facilities like:
Hospitals
Senior Care
Pharmaceutical Labs
Urgent Care
Medical Practices
Training Facilities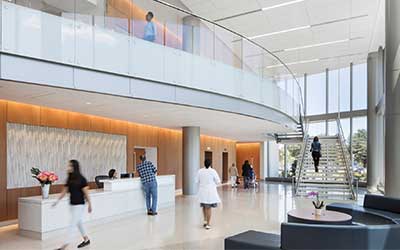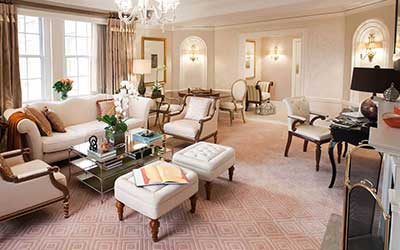 Hospitality & Leisure
For 80 years, we've been a top choice in hospitality, serving venues like hotels, restaurants, and theaters with our expertise. We ensure fast turnarounds, and our advanced logistics capabilities meet your needs within 12 hours. We store floor plans and attic stocks for quick access during refurbishment. Contact us, and we'll be there the next morning, usually done by noon.
Multi-Family / Residential / Mixed-Use
We are a proven leader in flooring for Multi-Family, Residential, and Mixed-Use properties. Our diverse projects underscore our mastery of style, durability, and functionality. We value quick, seamless installations, optimizing for tenant turnarounds and project timelines. With us, every residence or mixed-use space gets a foundation built to impress and endure.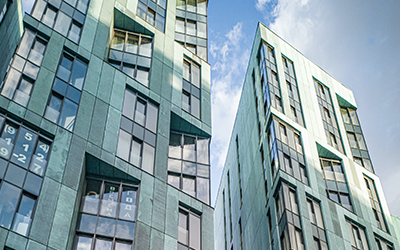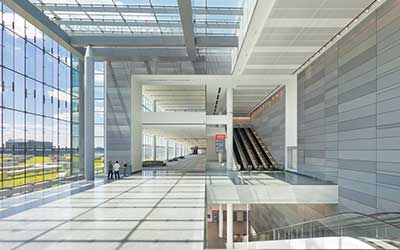 Public Space
Public spaces often require complex and multiple-use scenarios. Our competence in utilizing flooring for wayfinding and supporting high-traffic common areas is unparalleled. We offer knowledge and dexterity complementing building architecture and historic preservation. We specialize in floorcovering that focuses on the space's purpose while delivering performance and longevity.
Retail & Shopping Centers
Retail clients facing heavy customer traffic must maintain prime carpet and flooring conditions while remaining open. Our specialists offer ongoing maintenance programs and assist in selecting suitable materials aligned with your retail brand. We work efficiently with minimal disturbance, allowing you to serve customers without interruption.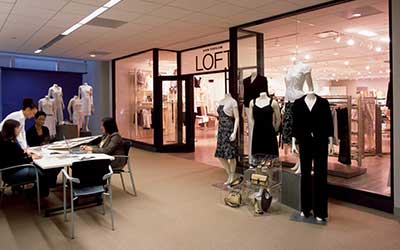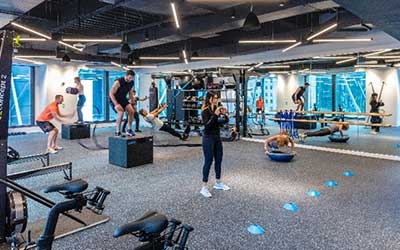 Sports & Gyms
In the arena of Sports & Gym flooring, Consolidated Flooring is unmatched. Our experience, rich with state-of-the-art athletic centers, testifies to our dedication to durability, safety, and cutting-edge design. With timely implementations and resilience in mind, we're the trusted choice for flooring that withstands intense performance, competition, and endurance.